A  Balanced Life with Addiction
A Balanced Life with Addiction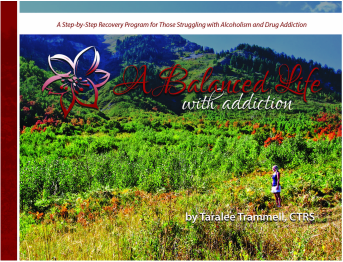 Balancing sobriety after treatment is an essential tool for those in recovery from substance abuse. This book focuses on 6 areas of your life:
Leisure and Recreation
AA/Groups/Counseling
Positive Social Network
Physical/Mental Health
Intellectual/Financial Growth
Meditation/Spirituality
Learn through examples and exercises how to tap into unique interests to create a full and rich life while maintaining sobriety. After going through the book, you will have a self-made map of how your life can be balanced. Give yourself the gift of sobriety, by applying these principles in your day-today-life, starting today!


"The best and safest thing is to keep a balance in your life, acknowledge the great powers around us and in us. If you can do that, and live that way, you are really a wise man."
–Euipides
(484 BC-406 BC)
Contact us today for a free consultation. Fill out the form below:
* Indicates required field



Mailing Address: P.O. Box 900292
Sandy, UT 84090
A Balanced Life © Copyright 2019 All rights reserved